DNA Selling DNA Workshop for Sales Managers

Dominate Your Marketplace By Building A True Selling Machine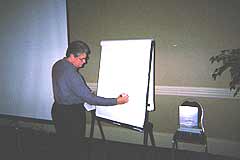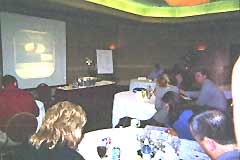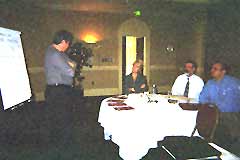 Class Agenda:
INTRODUCTION
Agenda
Ground Rules
Expectations Share
Executables
SALES MANAGEMENT ENVIRONMENT
Systematize Why & How
Critical Objectives For Success
Ten Must Haves For Sales Managers
Critical Objectives For Success Worksheets - Tools
How to Allocate Time
Guiding Principals
Equation for Success
Levels for Success
88 Point Sales Management Skills Inventory
Introduce Sales Management Pyramid
Action Plans
MOTIVATING
5 Critical Components for Achieving Success
Set & Achieve Goals
Keys to Ready Goals
Balance
How to Help Your Team Establish Stretch Goals
Goals Worksheets
Compensation Definition & Forms
Compensation Objectives
Design A Compensation Plan
Types of Compensation Plans
Review Four Sample Compensation Plans
Incentives & Rewards Worksheet
Sales Manager's Meeting Madness
Sales Manager's Meeting Fixes
Sales Manager's Meeting Planning tool
Criteria to Consider to Hold a Great Meeting
Action Plans
ACCOUNTABILITY
Pipeline & Roller Coaster
Setting the Plate Strategically
Key Strategic Indicators
Strategic Sale Model
Tracking Models: Electronic, Paper, Web
Large Account Information
Data Entry Options
Questions to Review or Tracking
Eliminate Excuse Making
Commitment
Define Commitment
Testing Your Commitment
Testing Your Team's Commitment
Typical Escape Clause
Action Plan
COACHING
Pre Call Briefs - How
Post Call Briefs - Why
Debrief Systems
Qualifier Tool
Managing People on Debriefs
Exercises
Joint Sales Calls
Learning is the Key
How to Review & Debrief for Learning
Four Types of Learners
Learning Curve Explained
Introduction Learning Logs
Action Plans
GROWING
Setting Higher Expectations
Development Model
Sales Cycle Expectations
Group Margins
Types of Players - Moe Larry Curly
Discuss its Relevance to Growing & Coaching
Review 100 Sales Manager Musts to Growth
Score Boards - Review Various Models
Success Elements & Competencies - Sales People
Success Elements & Competencies - Sales Managers
Selling System
Questions to Ask Before Training
Quick Coach Review CD
Performance Reviews
Performance Improvement Plan
Optimization
Action Plan - Learning Log
RECRUITING
Inventory Existing Conditions
Why Do You Need a Recruiting Pipeline
Review Hiring Goals
Success Formula for Recruiting Pipeline
7 Step Recruiting Process - Rank - Discuss
Identify Ideal Candidate
Sample Compatibility
Combination of Skill Sets Determine Sales Roles
Compensation Sliding Scale
Searching
How to Write a Great Ad
Sample Ads
Manage the Resources
Qualify Keep Score
Testify - yes/no types
Interviews (+/-)
Sample & Practice Interviews
Corporate Recruiting System on CD
Action Plans
Lessons Learned
CLOSING
Extras
Resources
Evaluations
Managing in today's complex sales environment requires more skill and expertise. Gone are the days when a company could just put sales people on the street and hope for the best. The high cost of putting sales reps on the street coupled with the increased competitive pressure demands that a company maximize its return on its investment of human capital. To compete in this environment companies realize that they must upgrade and improve their sales management practices. The companies that excel in every industry will be those that learn how to get their sales people to perform at a higher level.
WARNING: THIS SALES MANAGER WORKSHOP FOR SALES MANAGERE IS NOT THEORY. IT IS HANDS ON APPLICATION YOU WILL MODEL BEHAVIOR OF HIGH PERFORMANCE SALES COACHES. PHYSICAL TOOLS ON SALES COACHING, MOTIVATING, GROWING, PLUS ACCOUNTABILITY AND TRACKING MODELS, FORCASTING, RECRUITING AND IMPROVING PERFORMANCE WILL BE TAKEN HOME FROM THE TRAINING SESSION.
Who Should Attend This Program?
Business Owners, Sales Managers, VP's of Sales, Sales reps acting as their own sales manager, and support people with sales management responsibility who:
Are not hitting their targets consistently
Need training in Sales Management skills
Need to grow sales
Want to protect their sales training investment
Have to act as "coach" to sales professionals
Desire to achieve EXPONETIAL INCREASES
Sales Manager is only one of many hats worn
Goals for Superior Sales Management:
Hit numbers consistently
See that Salespeople hold Margin
Keep the pipeline full
Build Morale
Create and Sustain Sales Momentum
Protect your sales training investment
Become the on-site sales coach
Know what situation call for what sales tools

This hands on training will give you an arsenal of weapons to take home and implement immediately.

You Will Take Home From This Program:
An Extensive Sales Managers Manual
Various Worksheets
Blueprints for a 90-day turnaround
Five Critical Components of Success to beat your competition
Tracking systems to keep the pipeline full
Who should train and what exercises will make your team the best
88 Point Skills Inventory
100 Point Checklist for Sales Manager Success
1. Visual tracking and accountability boards web based and paper versions
Sales Cycle Boards for Harvesting Accounts
The single most important reason representatives fail to achieve targets is lack of activity. There are many steps involved in every sale. Daily activity reports do not always reflect where the sale is stalling, or why. This board is a visual tracking system that allows you to immediately evaluate progress and pipeline at a glance. The board never lies. Is there enough in the pipeline to meet targets? Where is the business coming from? Are proposals being sent out without knowing what the next step is? Why is the sale breaking down? More importantly what can we do to save it?
Score Board
Who is on track? Who is number one in a variety of categories? The Score Board is a visual reality check of where we are at any given time during the quarter in regards to sales. It severs as positive peer pressure and gets the competitive juices going.
2. Playbook of Sales Strategies:
Set up your Critical Objectives For Success
Understand how building a strategic sales environment will win new accounts and keep the competition out of your current ones.
Setting a competitive sales strategy for competing for business not only streamlines your efforts, it helps you decide where, when and how to win business.
Strategy takes into account current market conditions, who is in control of the account, and who would win the account if the decision were made right now. Strategy puts you in the proper position to effectively use your sales tactics.
You will learn how to allocate your time strategically as opposed to tactically. Discover a way to leverage your time to get all the important high value work accomplished.
3. Training Exercises to Reinforce sales training:
In order to protect your sales training investment you must reinforce what your team is learning in sales training. During sales meetings and when you are in the field are great opportunities to practice-drill-rehearse the concepts. You will experience these exercises and master the ability to use them with your team.
Bonding & Rapport
Discovery and Motivation
Playbook of Sales Strategies
Commitment
Resources
Decisions
Ground Rules For Proposals & Presentations
Closing for Results Doing Whatever it Takes
4. Sales Activity Promotions designed to capture Momentum:
The business of sales is about momentum. You either have it or you don't. When momentum is in your favor, you must resist the urge to relax or celebrate too early. If momentum is not in your favor you must double your efforts to regain it. These promotions can help in getting representatives back on track or keep them working when the economy is robust.
5. Real Play vs. Role Play Case study:
During training you will take on the role of existing representatives on your team. The trainer will model what tools you should use in your current situations. You experience real world approaches to your unique circumstances.