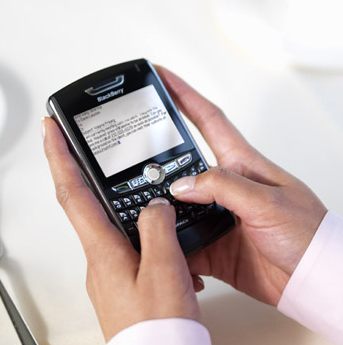 ANNOUNCING A NEW PRIORTY PROGRAM
Working Smart with Blackberry
If you have a BlackBerry, we have the process for increasing your productivity. We created this class in conjunction with
Research In Motion
(the maker's of BlackBerry) when the world's largest distributor of their devices wanted to train their employees to use this tool more effectively. Graduates of this class maintain increased productivity and enhanced on the job performance by knowing how to match the right process and skill set when using their BlackBerry.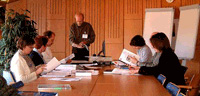 Want to improve your communication with co-workers and staff?
Do you want to know what motivates you or your work group to come to work everyday?
If you answered yes to these questions then send us an e-mail today to results@gulasgroup.com and receive two complementary assessments from the Gulas Group that will provide you with the keys to:
New employee orientation

Retention strategies of key employees

Coaching & mentoring of new employees

Leadership development
Communication

Conflict resolution

Energize any group working together toward a common goal

Resolve turnover

Stress Tip: "It is what it is"
During our DNA Sales Development process we address a sales competency titled "Controls Emotions". Not "Controlling Emotions" can result in many negative bad choices such as:
| | |
| --- | --- |
| Over analyzing | Loss of what to say |
| Taking things personally | Excitable |
| Bad at unplanned outcomes (curve balls) | Not staying in the moment |
| Taking it personally | Too much thinking on what to say |
Not "Controlling Emotions" leads to a sense of being overwhelmed and stressed out.
Dan Stamp Chairman of Priority Management Systems Inc., has done of great job of offering 5 tips to "Control Emotions " not get overwhelmed and calming your stress levels.
"Things are neither good nor bad but thinking makes it so."
William Shakespeare (Hamlet)

If you ask any senior citizen for their advice on an issue they will invariably tell you not to worry so much. Indeed, many will tell you that they wish they had taken more risks during their lifetime because most of what they feared never actually came to pass. Whether it be an argument with your partner, child or work colleague, a mistake you have made, an opportunity missed or a bad cold, chances are, that six months from now you simply aren't going to care. It will have faded into distant memory – just one more irrelevant detail in your life.
So here are five profound pieces of wisdom that you should take to heart in order to not let the little things take over your life.



Take Ownership
You and you alone are responsible for your feelings and emotions. However much you might think otherwise, no-one else is to blame for how you feel and no-one else but yourself can stop you from feeling stressed. So take ownership for your moods and stop the blame game today! (Investigate QBQ)



Don't Escalate
External events, both trivial and traumatic cannot of themselves make you stressed – it is how you think and react to the event that causes you stress. Stop escalating every event that happens to a level it doesn't warrant.


Alter Your Attitude
You really can, as William James discovered, "alter your life by altering your attitude". You can choose how to feel just like you can choose how to behave. Start today to be more positive about the life you lead.



Control Your Mind
Don't be a "stinkin' thinkin'" kind of person. Stinking thinkers cannot control their thoughts and exaggerate the seriousness of every situation. They think themselves into feelings that things are falling apart, are dreadful, terrible and then start to make foolish and unrealistic demands of themselves and the people around them.



Be Objective
You will be much less vulnerable to feeling stressed if you take on the "don't sweat the small stuff – it's all small stuff" mantra. Remember that stress is always subjective, your emotional reaction to an outside event.

Start today to develop the thinking that will help you stay calm, happy and prolong your life! Priority Management has made stress reduction an integral part of its ethos. By developing essential management skills such as personal organization, life/work balance, communication and influencing you will learn how to stay in control and increase personal performance.
Dan Stamp CEO Priority Management Systems Inc.