Call the Gulas Group today and sign on for a deeply discounted on line web class Working Smart with Microsoft Outlook. This class is being offered for a very short time to decrease inventory of our older version workbooks before the newer versions are shipped.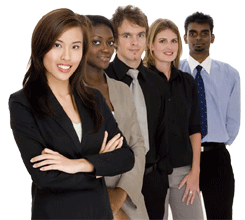 Overview Presentation & Closing Strategies
October 20, 2009
An on line Web Workshop is being held for Sales Leaders, C Level Executives, Entrepreneurs, Supervisors, Owners, Sales People, Business Development and Management who have the following issues and need answers to:
Follow this link for more information and to register on line
---
CEO's, Presidents, and Top Level Management
November 3, 2009
Streamed Live to Your Desktop from Bentley University
11 AM – 1PM Central

This is an exclusive, "by invitation only" event.

Dave Kurlan, Best-selling author, top-rated speaker and internationally acclaimed business authority, will present,


After the Cutting: How Successful Companies Sell Their Way Back to the Top
Use this discoed code to get the class for free OMG54
Mystery Solved Regarding an Empowered Workforce
This November of 2009 The Gulas Group will celebrate 20 years of developing Human Capital while guiding individuals, teams and organizations to their goals. One thing has been a constant in all these years. Individuals, organizations and teams are still discussing empowerment but very few seem to demonstrate it. This article by Peter Honey plus the free offer of metrics below will provide you some ways to create and measure the costs of a disempowered work force. At the same time it allows you a process for solving the mystery of an empowered workforce.

By Dr. Peter Honey*
Empowerment has been described as delegation for grown-ups but there is more to it than that. Delegating is something you do to other people whereas empowerment is something people have to do for themselves. Power is what you take, not what you are given. In essence, empowerment happens when individuals take responsibility for their own lives and development. Central to doing so is the issue of choice; the realization that we always have options to choose between. It is never true to say 'there is no alternative'. Of course, there may be some alternatives which are unpalatable or undesirable but there are always plenty of them. It often suits people to assume they have no choice. Choosing involves taking responsibility both for the choice and the outcomes. The illusion of having no choice is therefore a convenient way to avoid responsibility.

Whilst you cannot empower anyone, other than yourself, there is much you can do as a manager to create a climate where it is likely your people will get the empowerment message. The more you give your colleagues authority to make decisions and take action, the more likely it is that they will learn how to become empowered. Typical of the lessons they will learn are:
'I can do it'
'I've got nothing to lose'
'Nothing ventured, nothing gained'
'I can make a difference'
'I count'
'I assume I'm allowed until I'm told otherwise'
'I can choose'
'There is always an alternative'
'I'm in charge of myself'
'I can change the way I am'
'I'm unique'
'I'm responsible'
'I decide'
These lessons are expressed in the first person singular to emphasize the crucial point that ultimately all empowerment is self-empowerment.

Like it or not, your people are empowered. It is just that you need to help them realize they are.
Click here for more information on the Priority Training Curriculum

* This article is taken from Peter Honey's best selling paperback now in its fourth reprint, 101 Ways To Develop Your People, Without Really Trying!
Benchmark Jobs, Not People!
"Commitment" and "accountability" are two words that are sure to pique the interest of anyone in human capital management. But when asked, most managers and employees don't know for what each position is accountable and therefore lack commitment within the team. Lack of commitment can lead to job confusion, dissatisfaction and eventually, disengagement.
Recent studies show the average employee is disengaged for up to two hours per day. Simple math would indicate that a company with 500 employees with an average wage of $25.00 per hour loses $6,000,000.00 per year due to disengagement. No, that is not a typo. It is $6 million per year.
Do you know what disengagement is costing your bottom-line?
Through our network, we have benchmarked over 6,000 jobs. When you benchmark the job, the job will identify the personal skills, behaviors and motivators that are required for superior performance in the position. When a person is matched to the job based on these requirements, the person will be engaged, motivated and behaviorally fit for the position.
During our benchmarking process, Key Accountabilities will be established prior to a job assessment. Once a new employee is hired, the manager will be able to discuss the Key Accountabilities and ask each employee to commit to them. During performance reviews, managers will be able to refer to the Key Accountabilities and hold each employee accountable.
Contact Ted today at results@gulasgroup.com for a list of Free Metrics you can use to measure your Organization's performance.