Overview of Presentation
and Closing Strategies
An on line Web Workshop is being held for Sales Leaders, C Level Executives, Entrepreneurs, Supervisors, Owners, Sales People, Business Development and Management who have the following issues and need answers to:
Struggling to increase revenues in a slowing economy.
Concerned with the lack of strategic closing activity
Need two dynamic closing tactics to move stalled opportunities out of the pipeline.
To eliminate the six sales weaknesses that prevents sales people from closing more opportunities.
The questions that take you from the second stage and third stage in your pipeline to running for home and scori
Challenged by the never ending excuse making about what to do about generating more incom
How to make sure of getting closing decisions using this one strategy
Why you must know the preferred presentation mode of the buyers or buying committee.
The reason why you must know your EQ assessment and how that information can increase or prevent closing percentages.
Why the DISC behavioral analysis plays a major role in closing and presenting
What must you do after they give you the purchase order?
Looking for a speaker for Your Group Contact Linda Posey of the Gulas Group and have her schedule Ted Gulas to speak to your organization about numerous workplace performance topics. linda@gulasgroup.com
---
Subject: Cook Ham a New Way and Win More Bids
Problem: Bill was complaining that he had gotten a request to participate in another bidding process to obtain business. Bill's complaints centered on the notion, that to win these bids you had to have the lowest price. In addition Sue his sales leader added that you also lose control of the sales process in this bid world because all information is disseminated to bidders (usually three) and individual meetings are rare. The seller has no advantage over his competitors and frequently is reduced to guessing what his company will need to do to win the bid. Bill added," based on tracking previous quotes our hit rate is less than 20%". Sue then added to Bill's comments by noting, "yes and when we do win our margins stink".
Situation: This entire bidding process is based on some outdated and crazy notion that the lowest bid provides the best solution. Sue thought about that for a moment and asked Bill, "when did Moses come down from the mountain extolling the notion ye must have three bids." Sue and Bill did a quick Google search to see if they could find the date Moses descended from the mountain with the bid rules. Despite finding almost 2 million hits they could not find when, who and why this process was so ingrained in the bid process. What they did find are several reasons not to use this process. You can read more about those reasons here.
http://www.nachi.org/forum/f16/go-and-get-3-bids-advice-article-written-ed-17343/
Sue explained to Bill, "Yes it is a reality that some companies and Government agencies have it written into their rules for doing business that they need to have three bids". Her very important point is that three bids did not mean that is the best way to get the most value for your investment. The system is so flawed you can not even find out whom, when and why three bids were used in the first place. Bill replied, "It reminds me of the lady who cooked ham a certain way each Thanksgiving because that is what grandmother did." "No one knew why grandma did it that way but they just kept repeating the process." Sue concluded, "You must take control from the buyer."
Prescription: Sue suggested first talking directly to the author of the quote. If you can't get the author you have to assume less than 20% opportunity to win. Therefore you have to do a cost time benefit calculation to determine to enter this in your pipeline as a 20% opportunity and no control. Sales people must be careful with this approach. For example if most of your business is from quotes you have no control over then why not hire an administrative inside clerk to do your job?
If you get to the author try saying this:
"It looks like you made some mistakes in planning this RFP." "Let me explain, if we bid the RFP the way it is set up, you are going to get a less than an optimal solution. Is that what you want? For example, have you ever awarded a contract only to discover that there are cost overruns, lots of change orders, and the work not done on time?"(Note for a classic example of this happening follow this link) http://search.al.com/cost+overuns+jail
"The reason for the cost overruns, change orders and missed deadlines is the specifications were flawed from the get go. If you would like us to bid this like our company has been doing while working with clients like you for the past 20 years here is what I suggest. I can come in and review the bid specifications. We do invoice an hourly rate for this service. You will receive a full refund for this provided we do get awarded the contract. Before you say yes or no a reminder we will probably not have the lowest price but we will have the lowest cost. We have the lowest cost by doing this right once and for all and you will eliminate cost overruns, lots of change orders, and work not being done on time."
The biggest question the Gulas Group receives regarding this tactic is will this work? My answer is, "I don't know". I can assure you this, it will work much better than not controlling the bid process and cooking the ham the same old way.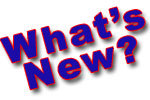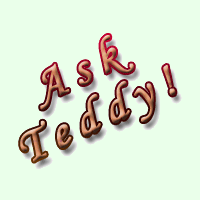 "Ask Teddy" If you have a selling situation on any issue to improve the results from your human capital that you would like the Gulas Group to address for your organization send an e-mail outlining the issue to results@gulasgroup.com
FREE SERVICES!