Selecting and Retaining Top Talent Webinar
TTI experts will explore how assessments should be used to ensure candidate selection success and employee retention. This event is for TTI Value Added Associates, their customers, potential customers or anyone interested in incorporating assessments into their talent management processes.

This Webinar is scheduled for March 25th, 2010 at 3:00pm Central Time.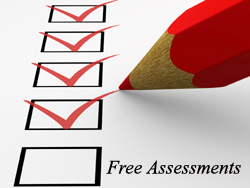 Free Coaching and Assessment till April 30, 2010.
If you qualify you can receive a combination Workplace Motivators and Behaviors Assessment with coaching a $500.00 value for free. Contact Ted Gulas at 464-9046 800-239-2910 and results@gulasgroup.com to determine if you qualify.
Are Your Salespeople Disengaged?
Problem: Bob the sales manager was having a difficult time getting his sales team of seven sales people to change their behaviors. Bob's organization had invested in assessments, sales development and coaching but the old traditional sales model, which emphasized features and benefits selling, continued to surface in the field. Recently Bob read the book by Jim Hardin titled "The Art of Engagement." In the book the author describes how engaged fans participate at a Cleveland Indians baseball game. The author states,
"It is hard to envision thousands of fans showing up to a game in which they have no investment. The franchise would struggle to survive; in this case the cliché "if it weren't for the fans…" rings true. What would it have cost the Cleveland Indians franchise if the fans weren't engaged? Sales for tickets, jerseys, over-priced food & beverages and foam fingers would all plummet. What is the value in engaging your "fans", your sales people? What does it cost every day, week, year when sales people only show up? What is it costing you if their level of desire and commitment to change behavior is not 110%?"
Situation: Bob wanted to test this theory of a passionate sales team from the book "The Art of Engagement", so he purchased an on line sales development reinforcement program. The on line reinforcement program was complete with interactive learning, a workbook and field exercises linked to e-mails reporting progress as they went thorough each section of the learning. Bob asked for a commitment of one hour each week from each sales person to dedicate to the process. Each of the sale people committed to do one hour per week to reinforce the investment in the sales training program. After several weeks, Bob began to realize just how dispassionate his sales team was to changing the status quo. He was hammered with a barrage of, "I don't have enough time" and look "how simple this stuff is" and "we already know this why do we have to do it." Bob also heard comments like, "my goodness this is Mickey Mouse for an executive like me to participate in." In fact Bob started to assign excuses to each member of his team and the average number of excuses per salesperson during the introduction month of the program came out as four per sales person.
Solution: Bob was wondering if he had a communication flaw and they just did not understand him. Bob was thinking like a politician if I just tell them enough times they will vote for my program no matter how much it costs. Bob was frustrated so he consulted his master mind sales manager group. This is what he discovered. The group insisted Bob take charge. His first assignment was to lead. To successfully determine if Bob was leading the master mind group recommended that Bob could no longer accept any excuse no matter what. That meant ridding himself of all of his "need for approval from his sales people." Next he had to review their individual workplace motivator's reports and make sure he knew what made each individual sales person passionate about coming to work everyday. The third thing Bob had to do to tap into that sales person passion was conduct an extensive goals/dream setting session. Next Bob had to set up metrics to hold each person accountable to their dream. Then he took a long look at the compensation program to see if it was driving complacency. Another suggestion was for Bob and his team to commit to 15 minute daily huddles. He made sure each team member participated and he committed to be at each event no matter what. Finally he added weekly pipeline debriefs of 15 minutes with each sales person
The result was a 40% increase in sales in a down economy and only two sales people of the seven had to be replaced with much better performers. Isn't it time you measure the cost of disengagement in your sales team? Contact the Gulas Group to set up a time to measure the cost of disengagement in your organization results@gulasgroup.com. This report is provided complements of the Gulas Group.