Free Coaching and Assessment.
Improve Your Performance 30% in 90 Days
If you qualify you can receive a combination Workplace Motivators and Behaviors Assessment with coaching a $500.00 value for free. Contact Ted Gulas at 464-9046 or 800-239-2910 and results@gulasgroup.com to determine if you qualify.

Working Smart with Microsoft Outlook On Line Class
June 2 and June 9, 2010 from 10 AM Central Time till Noon
Sign up today for the reduced investment of only $225.00 per person
To register following this link and then scroll down the drop down menu till you find the Working Smart with Outlook class
http://www.gulasgroup.com/registration.shtml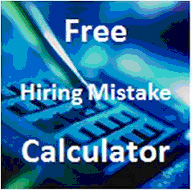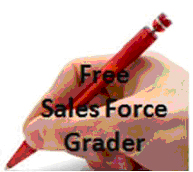 A Salespersons Paradox


Problem: Bill's Sales Manager Sue was coaching him regarding how his sales weaknesses from his Objective Management Group coaching report from the Gulas Group were causing him to give up control of the sales process. Sue explained a perfect prospect contacts Bill with a request to do business with him. Now the reasons for the contact are numerous here are just a few:
Our existing supplier is missing delivery dates.
We talked to one of your current clients and they had great praise for your work.
We were looking for a new way to solve this reoccurring problem and thought you could help.
We wanted to work with someone that was local.
We like to put this business out to the competition to determine what else is new out there.
How would you go about solving this problem?"
"We've heard good things about your company."
"We're not so happy with our current supplier and might be making a change.
Sue described these outreaches as 'buyer seduction" which is causing Bill to become an unpaid advisor instead of a trusted advisor. She pointed to several of the weaknesses in his Objective Management Group's coaching report from the Gulas Group, for instance; high need for approval, fear of rejection and emotions as some of the opportunities for improvement that Bill should learn to overcome.

Diagnosis: Bill's lack of sales strength specifically Bravery which includes high need for approval is preventing him from asking the tough questions necessary to control the sales process. Sue went on to describe Bill's inability to actively listen was due to his low emotional quotient which did not allow him to tap into his self awareness and self regard. Next his fear of rejection is causing him to be fearful he may lose something he does not have. Let's face it, like everyone else; salespeople are looking for the path of least resistance so we play into the prospect's hands. Our optimistic nature pretty much takes over. We just can't help ourselves. The slippery slide into providing free advice begins. Sue discussed a plan to eliminate these weaknesses through practice sessions coaching and accountability to a sales plan. It is not enough to just attend a two day selling workshop the real change begins with commitment and consistent follow up of a sales plan. Sue's plan included structured blended learning sales reinforcement insurance process which included on line learning coupled with workbook and field exercises for accountability along with bi weekly TeleClasses and sales meetings to reinforce each of the nineteen modules.

Prescription: You can be optimistic about your career, but be pessimistic about what your prospects tell you. After all, they've got a system that gets them great results when dealing with salespeople. They know how to get you to spend lots of time putting together a detailed proposal that is often used to negotiate a better deal with their current supplier. Don't take the bait. Ask the hard questions and get answers to the things you need to know. Here are a few good questions to ask:
"Why would you be thinking about a change? So and so is a good supplier."
"I can't believe the problem is severe enough for you to consider a supplier change."
"If we were able to find solutions to those challenges, would you seriously consider changing suppliers?"
What would the answers tell you? You'd find out in a hurry whether or not you have a good qualified prospect. The thing you need to remember is that a little skepticism can go a long way when dealing with a seemingly positive prospect. Get them to "sell you" on why they'd consider making a change. Don't fall for the "buyer seduction" trap and get caught giving free advice in the form of "premature presentations." You must remember one of the principals from the DNA Solution Selling Workshop. The principal goes like this, "The prospect must earn the right to your continued participation in the sales process."

If you are looking for an on going insurance policy that will reinforce and insure your sales training dollars are maximized then contact Ted Gulas CEO of the Gulas Group for a preview of the Gulas Group's DNA Blended Learning, Reinforcement and Accountability Model. To predictably achieve superior sales results you must practice perfectly and this proven system will allow your sales team the opportunity for consistent perfect practice.